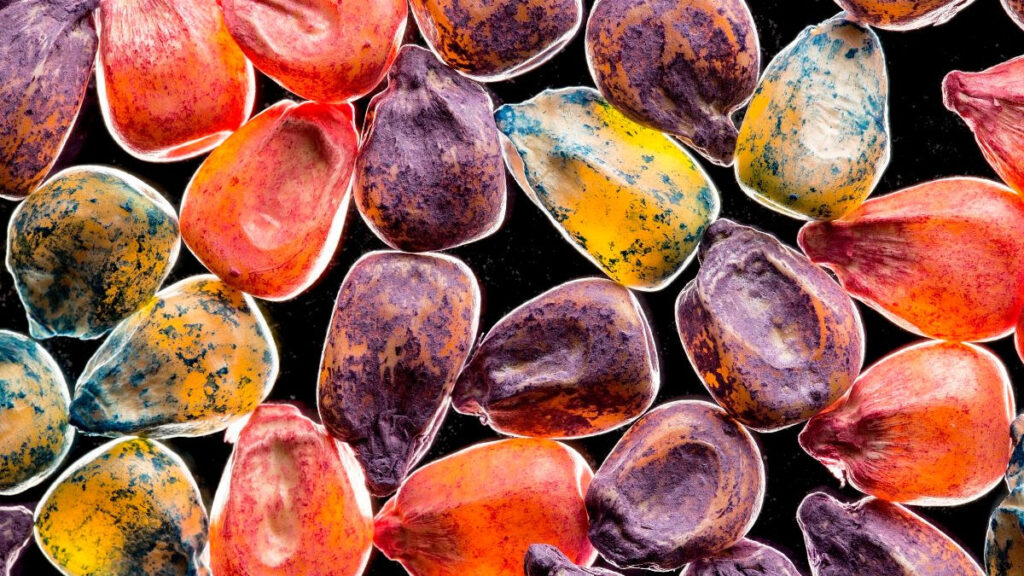 USDA predicts robust farm income in 2021, aided by market rally
U.S. farm income will be a strong $ 111.4 billion this year, 20 percent above the 10-year average, thanks to a recovery in crop and livestock revenue and larger than usual federal payments, said the USDA. Higher market prices, particularly for corn, soybeans, cattle and hogs, and larger production were forecast to boost farm receipts by $ 20.4 billion from 2020's level.
AFRs The Latest
Neonics, already in the regulatory crosshairs, now suspected of harming mammals, birds and fish
Scores of studies have established that neonicotinoids, the most widely used pesticides in the world, are contributing to the steady decline of bees and other insects across North America and Europe. Now evidence is growing that these compounds, tailored to take out invertebrates, can also harm mammals, birds, and fish, as Elizabeth Royte explains National Geographic.
USDA extends Conservation Reserve signup indefinitely
With enrollment on the decline for the 13th year in a row, the USDA said it would accept offers from landowners past the original deadline of Friday to take fragile cropland out of production for 10 years or longer. In announcing the extension, the USDA said that the Biden administration was looking for ways to bring land into the reserve.
TODAY'S QUICK HITS
Shy on soybeans: Farmers will plant 84.5 million acres of soybeans this spring, according to a survey of growers, a 1.4-million-acre increase that would be smaller than expected in the face of tight supplies and strong market prices. (Farm Futures)
Exemption for agriculture: While Australia feels pressure to commit to net-zero emissions of greenhouse gases by 2050, Deputy Prime Minister Michael McCormack said agriculture might be exempted: "We are not going to hurt those wonderful people that put food on our table." (Guardian)
Vaccination difficulties: The United Farm Workers union says it has not been able to get vaccine appointments for workers in the wake of California's decision to prioritize inoculation of people over 65 years of age, after first saying it would emphasize the labor sector. (NBC News)
Five-year low for cereal grains: Despite record wheat and rice production, world supplies of cereal grains are forecast to fall to their lowest level in five years, 802 million tonnes, at the end of 2020/21, said the Cereal Supply and Demand Brief. (Food and Agriculture Organization)
Shift on pellets?: As a North Carolina regulator, Micheal Regan was dubious of wood pellets as a carbon-neutral fuel, a view that could guide his policies if he is confirmed as EPA administrator. (Mongabay)
ON THE CALENDAR
Monday
U.S. Grains Council holds International Marketing Conference and annual membership meeting, through Wednesday, Tampa, Florida.
Analyst Angie Setzer of Citizens LLC speaks on grain marketing in an online discussion sponsored by The Chicago Farmers, 1 p.m. ET.
Crop Life America holds winter board meetings and legislative rallies, through Tuesday, Arlington, Virginia.
USDA releases semi-annual Catfish Production report, 3 p.m. ET.
Tuesday
House Transportation subcommittee hearing, "State of the U.S. maritime industry: Impacts of the Covid-19 pandemic," 11 a.m. ET, 2167 Rayburn. Witnesses include Del Wilkins, president of Illinois Marine Towing, on behalf of American Waterways Operators.
USDA releases monthly Crop Production and WASDE reports, noon ET. Analysts expect USDA to further reduce its estimates of the corn and soybean stockpiles at the Aug. 31 end of the marketing year.
EPA holds a public hearing on a proposal to give six small refineries six additional months, to Nov. 30, to show compliance with the RFS for 2019. Public comments are accepted until March 11.
National Council of Farmer Cooperatives holds annual meetings online, through Thursday.
The National Farmers Organization holds an annual convention, Convene '21, online, through Wednesday.
Wall Street Journal holds the second session of its annual Global Food Forum online.
World Ag Expo is held online, through Thursday.
Industry trade groups hold 2021 Crop Insurance Convention online.
Wednesday
The Labor Department releases the monthly Consumer Price Index report, 8:30 a.m. ET.
The National Cotton Council holds annual meetings online, through Thursday.
Thursday
House Judiciary subcommittee hearing, "The U.S. immigration system: The need for bold reforms," 2:15 p.m.
USDA releases semi-annual Farm Labor and Vegetables Annual reports, 3 p.m. ET.
Friday
Lunar New Year, also known as the Spring Festival, is celebrated by a quarter of the world's population, most heavily in Asia. 2021 is the year of the ox. "Because of its role in agriculture, positive characteristics, such as being hardworking and honest, are attributed to it," says the site chinesenewyear.net. The spring festival runs 15 days.
Feb. 15
Presidents' Day. Originally created as a holiday to observe the Feb. 22, 1732, birthday of George Washington, the first president and Revolutionary War leader, the holiday became a day to honor all presidents following a 1971 law that set the observance as the third Monday of February. Washington's birthday became a federal holiday in 1879.
The National Wild Turkey Federation holds annual convention and sport shows online, through Feb. 21.
Weed Science Society of America annual meeting online through Feb. 19.