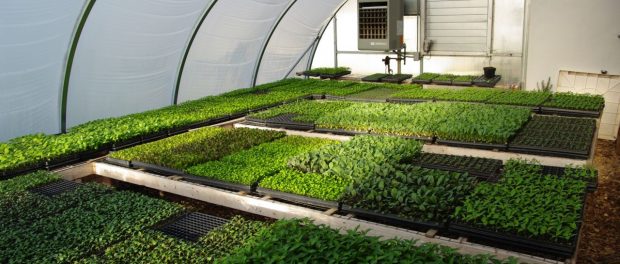 Organic Farm Jobs in Wisconsin at Rare Earth Farm in Belgium – 2021
Rare Earth Farm, a 20-acre vegetable and fruit farm located in southeastern Wisconsin is hiring for the 2021 season.
Our markets involve a CSA program, an online web store, and selling to local area restaurants. Our CSA subscription program features customizable weekly deliveries. Customization is achieved by a commercial farm management software program. This program offers great flexibility in what our members receive in their weekly CSA deliveries. Other unique features within the software's capability are to provide members with flexible scheduling for vacations, and a variety of payment options making it easy to fit a family's food budget.
Over the course of a 20 week delivery season members receive a wide assortment of over twenty different kinds of vegetables and a few favorite Wisconsin grown fruits.
In the last thirty years we have developed and refined our farming methods in order to produce high quality food in a sustainable and ecologically sound manner. We are not certified organic; however everything that is used in our growing practices is on the USDA's national list of approved materials for organic production. A greater focus towards improving soil health is achieved by growing cover crops and producing our own compost. In addition to approximately 13 tillable acres we have almost one quarter acre of greenhouses used for plant propagation and for in-ground food production.
The work positions here are temporary and seasonal but are close to a full time commitment from April 1st until the end of October. The job here is very physical and applicants must be well conditioned to tolerate normal farm duties. The majority of our time spent with our crews is with weeding, harvesting, and packaging. Springtime and at different times throughout the season there is a fair amount of seeding, and transplanting.
Apply for Organic Farm Jobs in Wisconsin
If you would like more information about the job position send an email with your specific questions to Steve Young at rareearthfarm@frontier.com. Thank you!