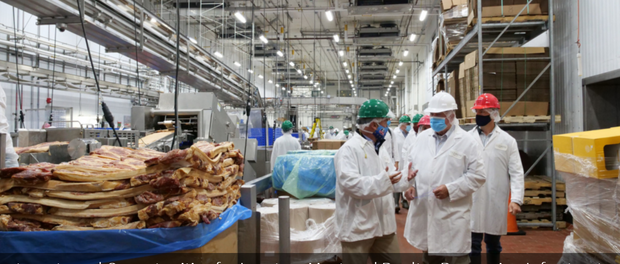 Investments and Opportunities for Input on Meat and Poultry Processing Infrastructure, Unpacking the House Appropriations Committee FY 22 Ag Funding Bill, and Recommended Readings in this Week's News from the National Sustainable Agriculture Coalition (NSAC)
Investments and Opportunities for Input on Meat and Poultry Processing Infrastructure
On July 16th, 2021 the U.S. Department of Agriculture (USDA) published a notice in the Federal Register, seeking public comments on investments and opportunities for meat and poultry processing infrastructure.
The deadline for submitting comments is Monday, August 30, 11:59 pm EST. Submitting a comment is simple, and we especially encourage farmers and processors to weigh in!
Unpacking the House Appropriations Committee FY 2022 Agriculture Funding Bill
In this post, NSAC outlines highlights from the FY 2022 House Agriculture Appropriations bill as it pertains to the sustainable agriculture community. Typically bills are accompanied by official reports that help to explain the details of an appropriations bill and some of the related Congressional intent. The full bill text and accompanying report language can be found here.
What We're Reading
In this space we share suggested readings that NSAC staff find relevant to the Coalition's mission and work. The opinions expressed in these readings are those of the authors and do not necessarily reflect an official NSAC policy or position.
"What to Expect from the Next Major Global Climate Report"
Next month, the Intergovernmental Panel on Climate Change plans to release their next report. You can read their 2018 report here.
"The Black Panthers' Unlikely Ally"
Cesar Chavez's United Farm Workers and the Black Panthers aligned politically throughout the 60s and 70s. You can read the full scholarly article on their relationship here.