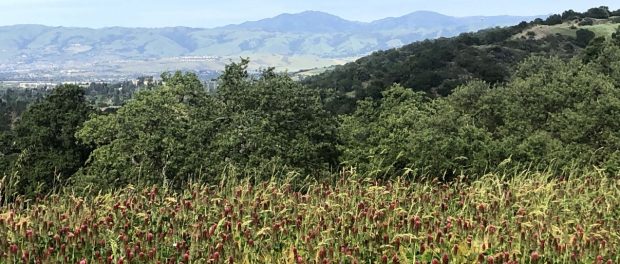 Farm Manager Position in California at Ma'alot Farms – 2021
Ma'alot Farms Farm Manager Position in California
Ma'alot Farms operates on a 16 acre permaculture-based ecosystem in Los Gatos, CA on the periphery of Silicon Valley. The land is entrusted to Rabbis Philip and Shoshana Ohriner and their family who have homesteaded there since 2019 and are the founders of Ma'alot Farms. The Ohriners are deeply committed to the values and teachings of Judaism, permaculture, and food justice. They have dedicated their life's work to disseminating these values and teachings within their concentric circles of community. After years of study, planning, and building with leaders in permaculture, water conservation, and our local ecosystem, Ma'alot Farms is entering the implementation phase of its polyculture, permaculture based farm plan. Ma'alot Farms mission is to repair our world by cultivating and elevating a commitment to ecological sustainability, regenerative agriculture, and the sharing of abundance. Its vision for fulfilling our mission is to model a resilient, regenerative ecosystem and provide hands-on educational opportunities exploring sustainable living, regenerative agriculture, self-sufficiency skills, and earth-based Judaism.
Ma'alot Farms is seeking to fill its inaugural Farm Manager position beginning in Fall, 2021. The experienced, successful candidate will be consulted and an active contributor in staffing decisions, implementation phasing, and have a prominent voice in the decision-making processes of the farm. The Farm Manager and the Ohriners will collaborate on crafting a set of goals that will ensure Ma'alot Farms success.
Compensation
The Farm Manager position is an in-residence, full time role with an expectation of approximately a 40 hour week year round. This position requires some evening and weekend work, as well as heavier workloads during certain seasons. The Farm Manager must be willing to work in all weather conditions–it's not a huge "ask" in California!
In addition to compensation, Ma'alot farms will provide housing for the Farm Manager and their family in a fully equipped park model tiny home with all utilities, including access to high speed internet, as well as 2-3 communal meals a week, access to food produced on the farm, and bulk staples. Ma'alot Farms will provide ongoing professional development, vacation time, and a health benefits stipend.
Base salary range: $ 40,000-$ 60,000 annually based on experience
Duties and Responsibilities
Execute implementation of Ma'alot Farms landscape design plan, including sourcing and purchasing of species, amendments, wire cages, trellises, landscape fabric, and other necessary supplies while meeting agreed upon timeframes

Oversee and implement year-round planting prep, seeding, transplanting, water usage, weed and pest management, succession planting, and harvesting schedules for intensive vegetable production, food forests, pasture, and orchard areas

Program, update, and maintain automated irrigation system throughout production and pasture areas

Create, maintain, and evolve methods for tracking farm operations and data, including crop plans, energy and labor consumption, harvest log, germination rate, planting schedule, growth tracking, compost production, soil and nutrient management, and soil testing across all farm areas

Utilize sustainable organic agricultural methods, including weed and pest management and development of soil structure through composting and other organic methods

Purchase seeds, supplies, tools, and equipment and ensure proper function, storage, and maintenance of supplies

Supervise up to three part time farm interns and volunteers present at community events

Ability to work independently and collaboratively with transparency and accountability

Knowledge and willingness to occasionally assist in tending, pasturing, and caring for livestock

Ability to work weekends and evening hours at various times of year

Teach and share knowledge and wisdom at community educational events

Open to a schedule driven by both agricultural considerations as well as the Jewish festival calendar, including sabbaths

Belief in Ma'alot farms's vision and the change it seeks to bring to our world.

Contribute to the development of a culture at Ma'alot Farms
Experience and education
An undergraduate or Master's degree in regenerative agriculture, permaculture design, sustainable farming, or a related field

More than 5 years of relevant work experience within the fields of organic/regenerative agriculture farm management

3-5 years experience in permaculture design plan implementation

5-10 years experience in annual and perennial vegetable farming, orcharding, and/or polyculture food forest techniques

At least 5 years in a management role responsible for

soil and water management, integrated pest mitigation, fertility management planning, irrigation development and maintenance

Deep knowledge, experience, and interest in regenerative agriculture and/or permaculture in a Mediteranean climate

Experience with poultry and ruminants

Strong and proven track record of supervisory experience of support staff.

Project management experience

Experience in safely operating and maintaining tools and farm equipment including walk behind tractors, riding tractors, and basic tools

Computer skills are required for communications and to plan and track farm operations
Character traits
The successful candidate will have a track record of demonstrating the following character traits:
Kindness

Compassion

Responsibility

Collaboration

Thoughtfulness

Communal concern

Growth mindset orientation

Resilience

Willingness to ask for help or clarification when needed

Flexibility and willingness to take on a variety of tasks along with an ability to work effectively in a highly collaborative, team environment

Organized and ability to prioritize work independently based on immediate needs-assessment, ongoing tasks, and longer term goals
Physical Requirements
The ability to work outdoors in all weather as needed

The ability to operate machinery and small engines

The ability to work with livestock including poultry, goats, and cattle

The ability to lift bags and farm supplies up to 50lbs
Apply for the Farm Manager Position in California
If you feel you are qualified for this Farm Manager Position in California, and are excited about the potential for this position, please email your resume to

kasi@farmerd.com

. We are excited to hear from you!